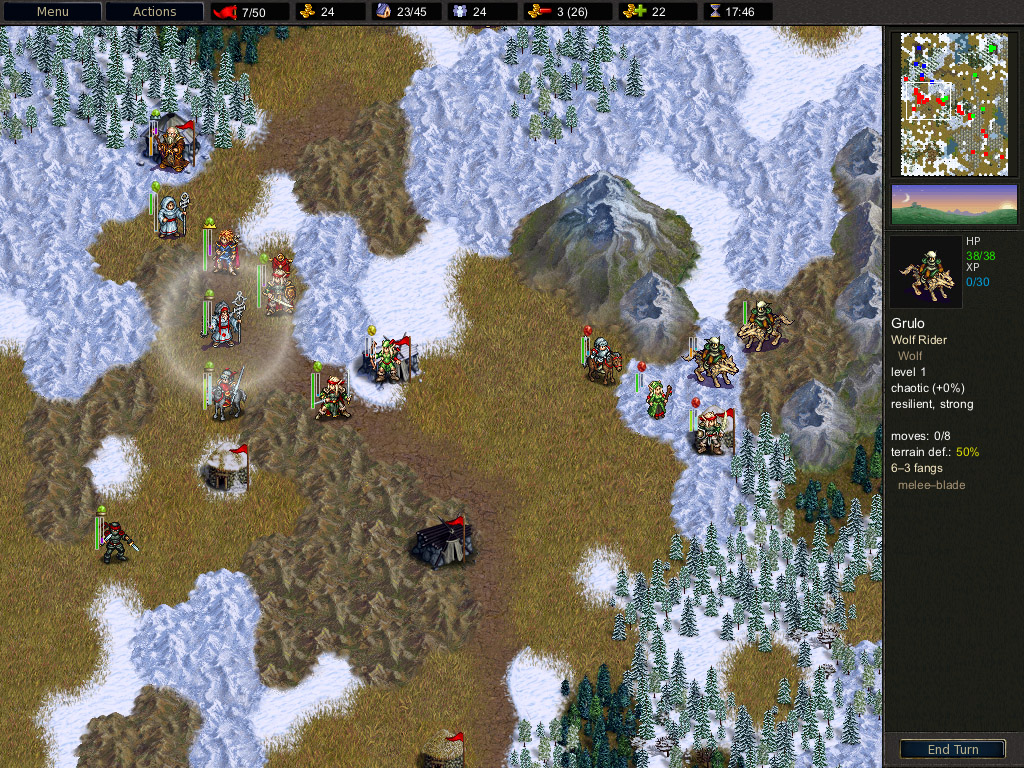 Wesnoth is one of those games, you either like or hate. It is a very simple, straight forward to begin with and still only recommandable to brainiacs.
The game is turnbased tactics at its finest. The goal is to reach a specific spot on the battlefield or crush the enemy, depending on your mission. It sounds easy and straight forward, but it is not. You have a hero, who is able to recruit new minions on a castle. After this, you command your soldiers in battle on a hexagon field. During the fight, they will gain expierence and get stronger, as well as becoming a higher class.
And this is it, pretty much. There are of course different races as elves, humans, dwarfs, orcs, undead and so on. Every race has a different set of characters with their own specialities. There is also a day/night shift and the soldiers strength in/decreases, depending on where they stand.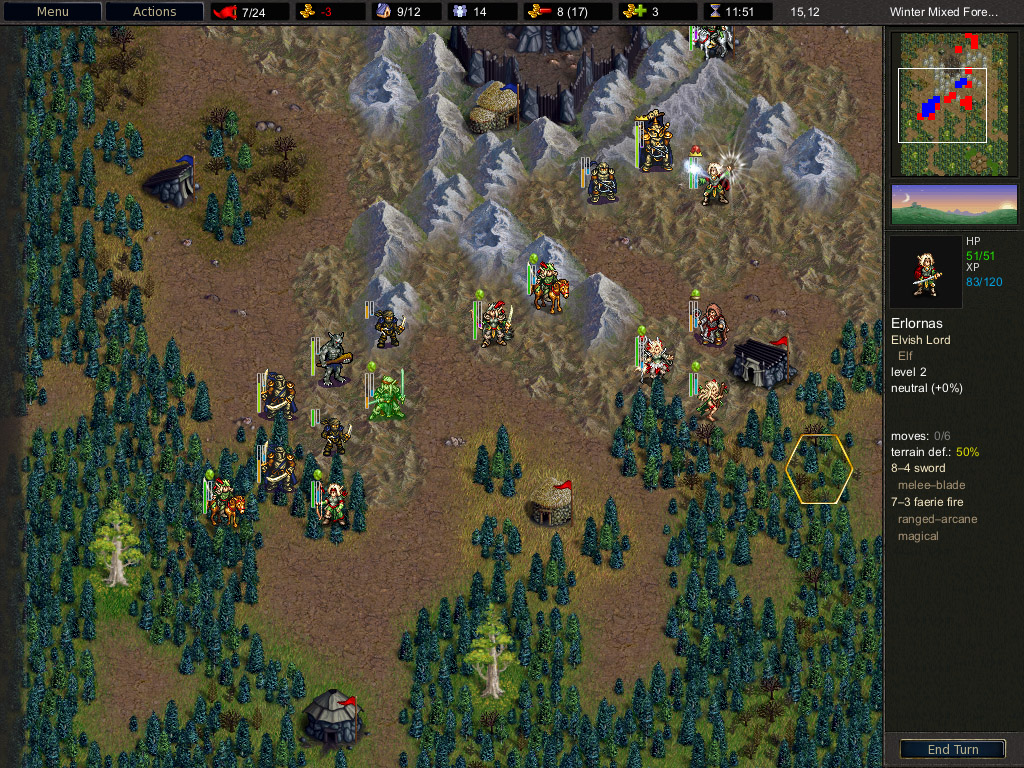 After you won a mission, the campaign goes on and in the next session, you can recruit your soldiers from the last mission. This is a very important feature, because in the later game it is unavoidable that your units have a high level.
There is also a multiplayer modi, including online games. Needless to say, that you get the full game with eveything there is to it. You select your race, set parties and fight 'til death.
Sadly, this game leaks a build modus, where you could create your own base. Also, every other way to make a change of the gameplay is missing, so it gets monoton pretty fast. And if you are one of the lucky few who actually can stand this game for a longer period, you'll be mad because of the difficulty. Even in the easier campaigns the game gets horribly hard.
In the end, I can only repeat myself. Try the game and see it for yourself, it's free and you don't need to register or anything like that.
You can download it here!